As tourism grows it is no longer enough to choose a beautiful destination or hotel to spend your precious vacation days. More and more people want to feel good about their decisions and know that their holiday choices are doing good in the world. Voltaire said it first, but we knew it was golden when Peter Parker's (aka Spiderman) Uncle Ben, uttered the wise words "With great power comes great responsibility" We hear ya and completely agree, that is why the team at Colibri Boutique Hotels are so committed to inspiring and encouraging environmentally conscious tourism. Offering eco-friendly hotel options to guests visiting Tulum, Mexico is something we have been passionate about since our foundation. As a hotel group with four of the leading Tulum boutique hotels, we are proud not only to provide top of the line luxury accommodations but ones that are firmly grounded in social responsibility. We have dedicated our company resources to maintaining the cultural, historical, and natural charm of our stunning jungle meets beachfront locations. As a key figure in the local community we believe that we must set a shining example for social responsibility for companies and individuals alike.
A breakdown of our initiatives
So, how do we maintain a high level of social responsibility in Tulum? We do it by not only having some of the most well-known eco-friendly hotels, but also by creating innovative community-centered initiatives. We have a dedicated Social Responsibility Manager who constantly reviews our operating practices and works with local authorities and community groups to seek out projects where we can use our resources for the betterment of all.
No single use plastics 
Our rooms are free of single use plastic such as individually wrapped toiletries and water bottles. These items often end up in landfills, where they remain for hundreds of years. By removing single use plastics, we are doing our part to help reduce the production of unnecessary waste.
Recycling locations set up throughout the hotel
We understand that some things are just difficult to do without, so we have provided special recycling points throughout the hotel grounds where guests can dispose of their waste properly. 
Beach cleaning days  
We of course clean and care for the beaches where our hotels are located, however we also regularly arrange clean up initiatives for the public beaches in Tulum. These clean ups, attended by both locals and tourists, are instrumental in preventing waste products from entering the water and endangering the sea life. Removing trash and crucially microplastics helps keep our beaches beautiful, but, more importantly, keeps wildlife safe from injury and harm.
Involvement in the Program for the Protection and Conservation of Turtles in Tulum
Every year Tulum's beaches are the privileged hosts to thousands of nesting turtles and it is from our shores that hundreds of thousands of baby turtles hatch and make their way to the sea, a truly magical sight, if you are lucky enough to witness it. We are devoted to helping local conservation organizations maintain a safe environment for the migrating turtle population. For many years the patrol staff and quad bike of the conservation team have been funded by Colibri Boutique Hotels. We are also keen educators for all our guests and visitors on how to behave during this special time. 
Charitable donations and programs within the local community
We believe that education is the foundation for healthy, happy communities and so decided to set up a program aimed at increasing interest in science in the local primary schools of Tulum, bringing students from Tulum's Public Primary Schools to the SAYAB Planetarium in Playa del Carmen to learn about the geological history of the Yucatan Peninsula. 
Our social responsibility extends also to our fellow Tulum residents who struggle with disabilities. We continue to make donations to Toshonos, which is a local organization that focuses on creating programs to assist people with disabilities in our community.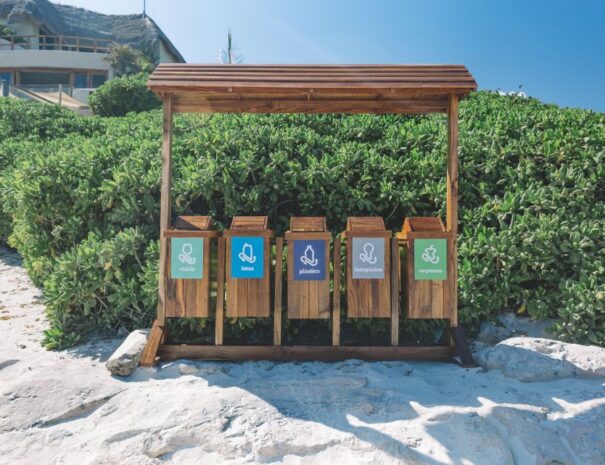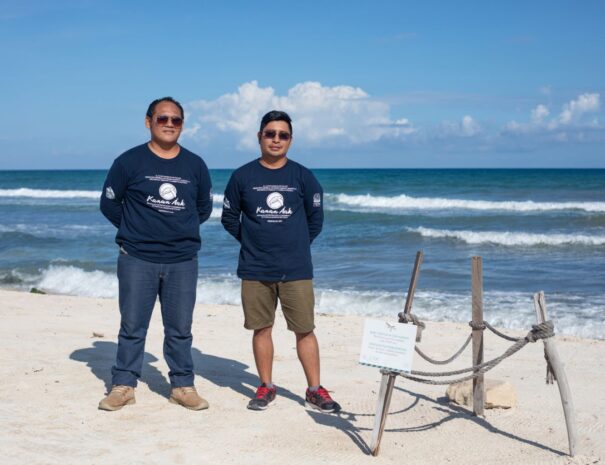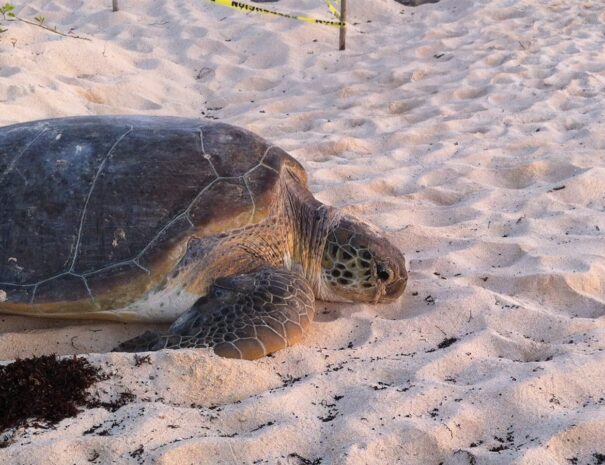 Our sustainable operating practices have gained us awards such as the Oceanic Standard and the ESR awarded by the Mexican Center for Philanthropy, A.C. (Cemefi) recognizing us as a socially responsible company due to our operating practices and our community and education projects.
To those who visit, Tulum is a gorgeous vacation destination. But to those who live and work in the town, Tulum is much more than just a momentary paradise location. This beautiful coastal town is home to thousands of remarkable cenotes, ancient Mayan ruins, and beaches with crystal-blue waters. So much of what we hold dear in Tulum requires the utmost level of care and consideration. For us at Colibri Boutique Hotels the protection and conservation of this beautiful place is now and always will be a part of who we are.