"Tulum boutique hotels could be just what you're looking for, here' s why."
Well 2020 has been a bit of a bumpy ride so far and has left many of us feeling like we could sure use a vacation, but even that can seem like a bit of a tricky situation to navigate at the minute. As we finally emerge from lockdown, many people are ready to travel, eat delicious food in a restaurant, sit on a beach, feel the sun on their skin and enjoy spending quality time with their loved ones. However, there are so many factors to take into account now when booking a holiday, such as which destination is 'safe', entry requirements to different countries, and as for the accommodation; what safety measures are in place and do they offer flexible booking policies should you need to change your booking. Below are some tips for a booking a stress-free vacation post COVID-19.
One place that seems to stand out as an excellent choice of destination is Mexico. There are currently no restrictions on arrivals by air, and there are some fantastic deals available at the moment, especially to the Mexican Caribbean. Mexico has so much to offer, it's hard to decide where to go, but if after a stressful few months you simply want to swap your daytime PJs (you know you have them) for a bikini and enjoy some serious relaxation on beautiful beaches, Tulum may be the destination for you.
Nestled along the east coast of Quintana Roo, Tulum is the ultimate destination for ocean lovers, from sunbathing on the beach enjoying sumptuous cocktails, to scuba diving in the depths of this turquoise seascape and discovering the world's second largest coral reef. Or if you're feeling more energetic there is plenty to keep you busy, from lush green jungle, unbelievable natural pools known as cenotes and of course the rich Mayan heritage to explore including incredible archaeological sites such as the Tulum ruins.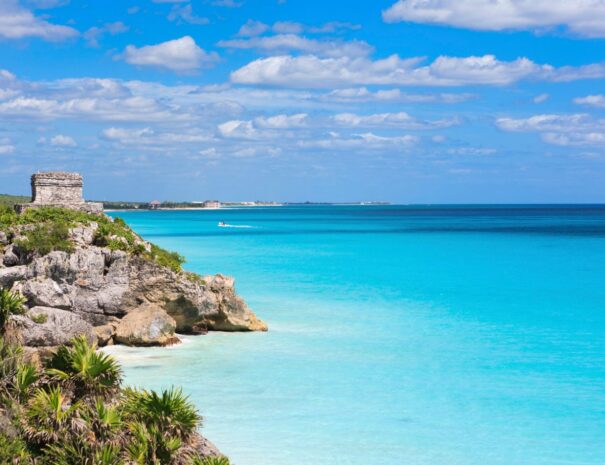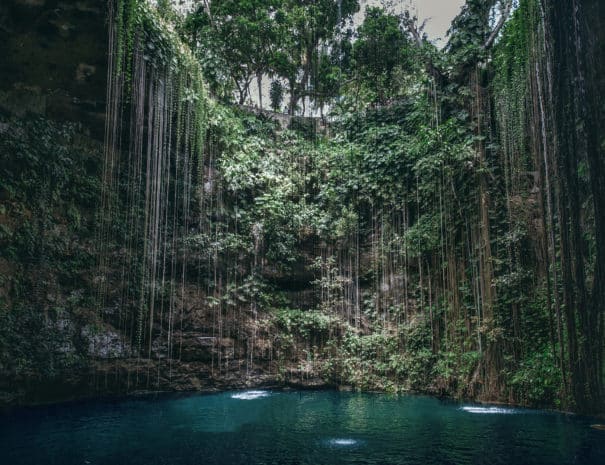 One of the positive outcomes from the pandemic has been the fact that in many places around the world mother nature has been given a break, a chance to hit the reset button. Here in Tulum that has certainly been the case. The dense jungle that surrounds the majestic ruins looks even more lush and fertile and the cenotes even more crystalline as you dive in. Or perhaps it's a case of absence makes the heart grow fonder and now we can really see and appreciate the true beauty of Tulum nature. Either way it's a magical time to explore!
Travelling safely during a recovery period presents some unique challenges, the super popular destinations you've had on your list for a while may suddenly become less desirable due to possible crowds. Larger, all-inclusive hotels where you may have to share your facilities with another 1,000 people are much less attractive right now and booking flexibility is essential. 
Enter small, beach boutique hotels, which are by definition, intimate in scale and able to offer a more private, personalized service for guests. During this pandemic, we have found ourselves the envy of the industry due to being able to meet safety protocols and offer increased social distancing practices easily without having to sacrifice quality or price.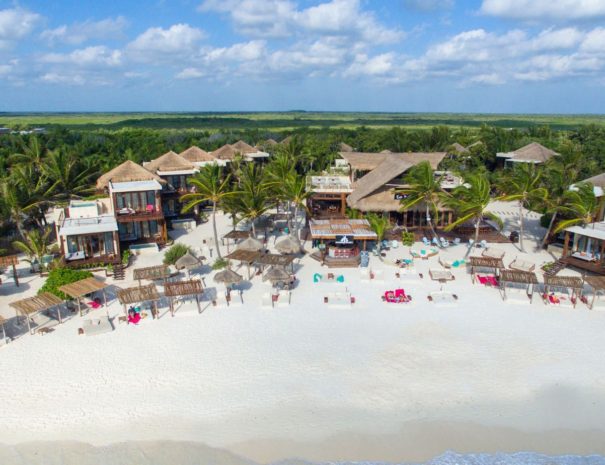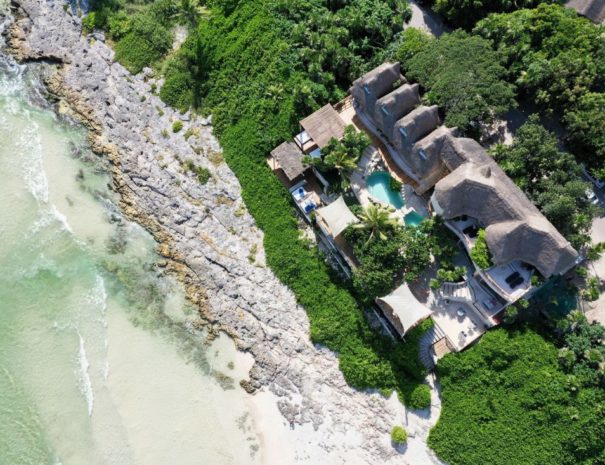 Boutique hotels after COVID could even be viewed by some as a better option than an Airbnb or All-Inclusive hotels, with excellent service in spacious, luxurious environments. And the more exclusive, 'off the beaten path' destinations are now seen as idyllic due to the lack of crowds.
Here at Colibri Boutique Hotels, we understand how important flexibility is in these uncertain times and so as a little cherry on the cake, we have introduced super flexible booking policies. As they say not all heroes wear capes 😉
Safety: what to look for!
There are many actions you can implement while traveling that will reduce your risk of infection, however you should also consider the steps your destination is taking to ensure a truly worry-free beach vacation after COVID-19.
A hotel nestled in Tulum beach already fulfills some criteria of isolation, but be sure to check what new measures hotels are implementing to keep you safe. At Colibri Boutique Hotels we have added to our already stringent health & hygiene protocols to include healthy distancing, increased sanitization and health checks for all to make sure our guests and teams feel safe and secure and know that their safety and enjoyment is our number one priority. So, you can relax and enjoy a well-deserved beach vacation, where the only thing you need to worry about is which cocktail you should sip by the pool.